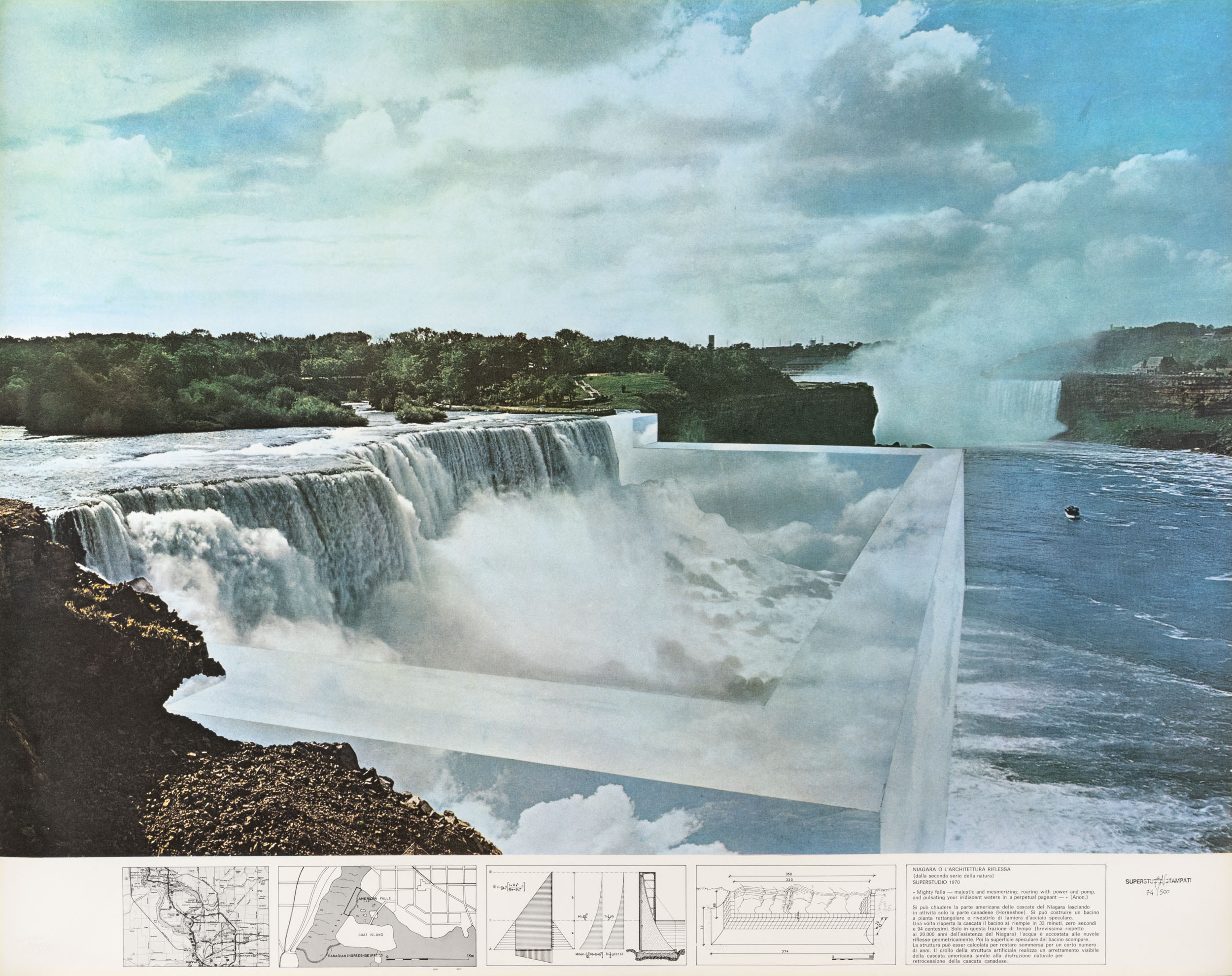 Glenda Cinquegrana Art Consulting is proud to present
From March 12th to the 26th, 2023.
"We were all very interested in science fiction, which we believed was an extraordinary tool for analyzing contemporary urban culture". (Gian Piero Frassinelli)
Glenda Cinquegrana Art Consulting is proud to present an OVR dedicated to Superstudio.
Through these artworks, the OVR focuses on the path of radical architects during their period of reflection and discussion on the role of modern architecture in society.
A group of avant-garde architects composed of Adolfo Natalini, Cristiano Toraldo di Francia, Roberto Magris, Gian Piero Frassinelli, and Alessandro Magris, (with Alessandro Poli from 1970 to 1972), Superstudio was one of the initiators of the so-called "Radical Architecture".
Attempting to instigate an anthropological re-foundation of architecture, Superstudio has been carrying out patient research for twenty years on objects, environments, and architecture through design and construction. From 1973 to 1975 Superstudio was a co-founder of Global Tools, a system of laboratories for the development of collective creativity. From 1973 to 1978 they dedicated themselves to research and teaching, working on the "Extraordinary Material Culture". The projects and writings of this group have appeared in numerous publications and exhibitions all over the world. Since its foundation, Superstudio has been developing research of a critical and theoretical nature that rarely leads to the realization of concrete projects, preferring to give life to a utopian vision. The members convey their ideas through collages and critical texts often published in the magazine "Casabella"- at the time directed by Alessandro Mendini- which also shared the positions of Radical Architecture.